TiffinGo solves the problems of students and parents with a simple business model. We set up our centralised kitchen in Gurgaon. The students can get their tiffin box delivered to school by placing an order on our app a night before. Students can also pick monthly, weekly and daily plans.
TiffinGo eases the lives of parents & children by:
Delivering fresh, healthy, & tasty meals directly to the school.
Offering a curated menu & healthy options.
Making nutritious meals affordable.
India is a developing country and hence over the last couple of decades, there has been a tectonic shift in the lifestyle of families. High-calorie diets, junk-food, processed & refined ingredients are filling our plates.
The repercussions of which have been grave as India has over 14 Million Obese Children.
The economical impact of this is massive as India stands to lose $4.58 trillion before 2030 due to obesity related health conditions.
Students can order their tiffins through our app
The first step in our process is going to be the arrival of orders placed by the students. Students can order tiffins through our app a night before with just a few simple steps. Our app ensures the following things:
Customisable meal plans
Monthly,weekly and daily subscription models
Simple, fast and easy ordering
Ordering through our app is made extremely simple and fast so that no prior technical knowledge is required and hence a child from any standard can place an order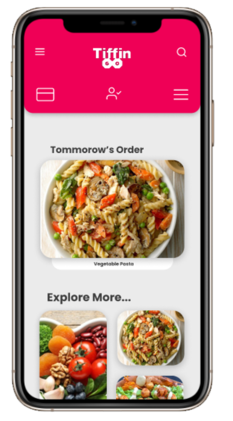 Raw materials will be locally resourced from local farmers
We believe in providing our customers with the best quality of food. The first step towards it is sourcing the raw materials locally from small scale farmers. This ensures the following things:
Fresh and healthy vegetables
Less time of procurement
Better margins for small scale farmers

For our first pilot program we have tied up with an agritech start-up Otipy which will help in locally sourcing the raw materials and delivering them to our kitchens on time.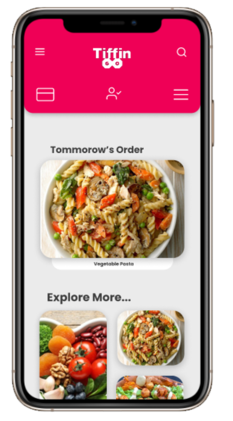 Food is prepared in our hygienic, modern and spacious kitchens
After acquiring the best quality of raw materials, we come to the most important part of our cycle- the preparation of food in our kitchens. Our kitchens have the following features:
Expert nutritionists and chefs for preparing the meals
Well maintained hygiene and sanitary standards
Live kitchen tours
We have all the information about the timestamps about procurement of raw materials, live kitchen tours on our app and hence we maintain complete transparency to ensure the best customer relationship For our initial program we have partnered with a gurgaon based startup Tiffin Etc. and they will provide us with the infrastructure for the first few months of our operations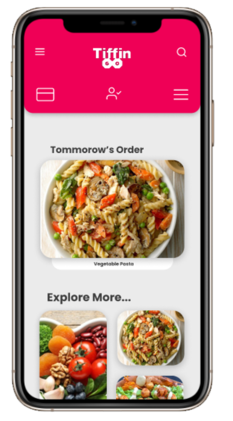 Tiffins will be delivered to our partnered schools
The last step of our process is going to be the delivery of the freshly prepared tiffins and this will be done via our own consumer transport network. The following things are ensured while delivering tiffins:
Use of thermally isolated tiffin boxes
Use of proper insulation vans
Maintenance of proper social distancing post covid
Tiffins would be delivered to our partnered schools before 10-15 minutes of their lunch-time. Our strategy is to select the best hub locations for our kitchens to maximise the efficiency and minimise the costs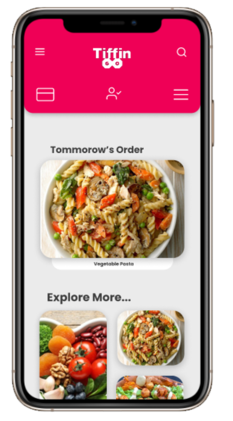 Team
Our Hardworking Team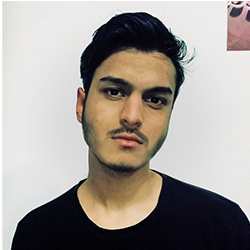 Abhimanyu Raghuvanshi
Chief Executive Officer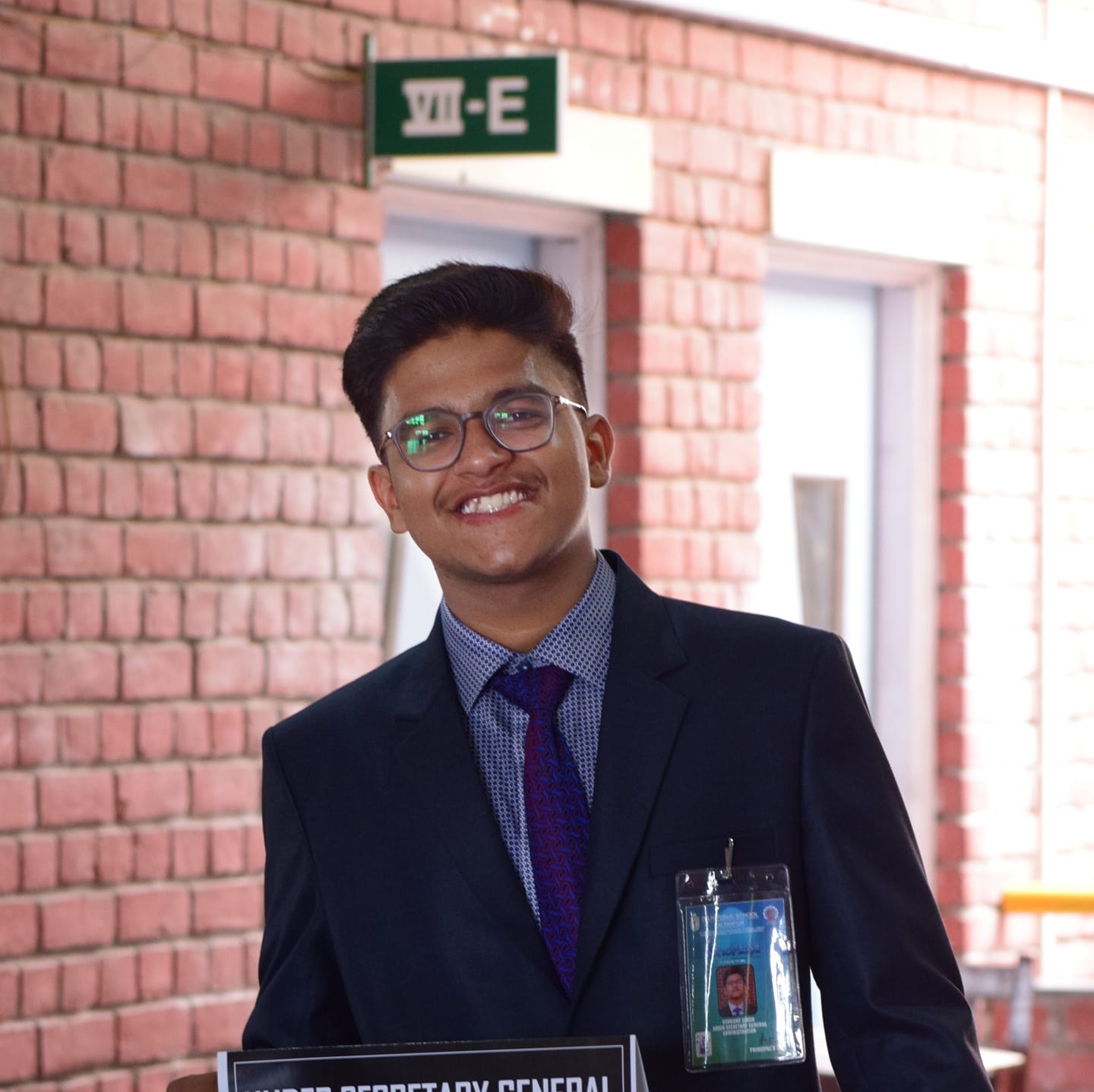 Utkrisht Singh
Chief Marketing Officer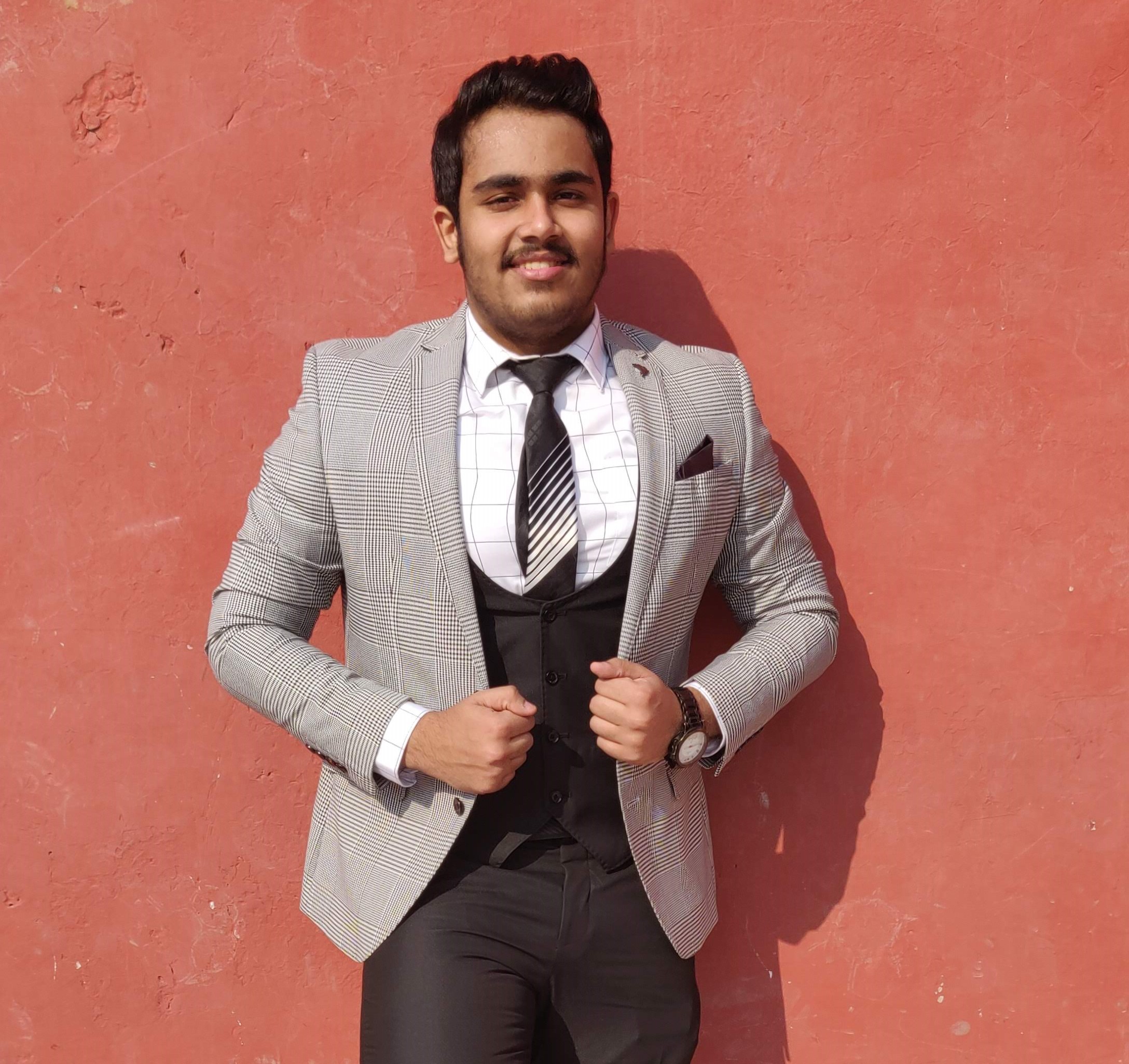 Shivam Dargan
Chief Technical Officer
F.A.Q
Frequently Asked Questions
What does TiffinGo exactly offer ?

We offer a variety of healthy and affordable meal options to our customers

How can I order my Tiffin?

You can order your tiffin through our app a night before and get it delivered to your school 10-15 minutes prior to your lunchtime.

How can I ensure that the raw materials are freshly sourced?

We maintain complete transparency with our customers. Hence, we have integrated blockchain in our application which provides the following information to the users:



Time of procurement from the farmer
Time of delivery to our kitchen
Time of departure of kitchen from our kitchen

How can I return the tiffins?

The tiffins are tagged with QR codes which have the information about the student who has placed an order. After consuming the tiffin or on the next day, the student can go and place their tiffin back in the stall. As soon as we receive the tiffin, the entry will be clarified in our database. Otherwise, reminders will be sent to the student on their app after pre decided time intervals to ensure that the tiffins are returned within time.
Location:
Thapar Institute Of Engeneering And Technology
Email:
tiffingosop@gmail.com